Aims and Scope
Nickcy Mbuthia, Mary Moleki
---
Background:
Patient safety has recently been declared a global health priority. Achievement and sustenance of a culture of patient safety require a regular and timely assessment of the organization. The Safety Attitudes Questionnaire is a patient safety culture assessment tool whose usefulness has been established in countries, but a few studies have been published from Africa, more so, in Kenyan settings.
Objective:
To evaluate the reliability of the Safety Attitudes Questionnaire in assessing the patient safety culture in a Kenyan setting and to assess healthcare workers' perceptions of patient safety culture.
Methods:
A descriptive quantitative approach was utilized whereby the Safety Attitudes Questionnaire was administered to 241 healthcare workers in two public hospitals. The Cronbach's α was calculated to determine the internal consistency of the SAQ. Descriptive and inferential statistics were used to analyze and describe the data on patient safety culture.
Results:
The total scale Cronbach's alpha of the SAQ was 0.86, while that of the six dimensions was 0.65 to 0.90. The overall mean score of the total SAQ was 65.8 (9.9). Participants had the highest positive perception for Job Satisfaction with a mean score of 78.3 (16.1) while the lowest was evaluated for Stress Recognition with a mean score of 53.8 (28.6).
Conclusion:
The SAQ demonstrated satisfactory internal consistency and is suitable for use in the Kenyan context. The perception of patient safety culture in the Kenyan hospital is below international recommendations. There is a need for implementation of strategies for the improvement of the organization culture in Kenyan hospitals.
---
September 18, 2020
Go-Un Kim, Eunyoung Jung, Mikyeong Cho, Soo Y. Han, Mira Jang, Mikyung Lee, Sumi Lee, Yujin Suh, Hye Y. Yun, Sue Kim, Mi So Shim
---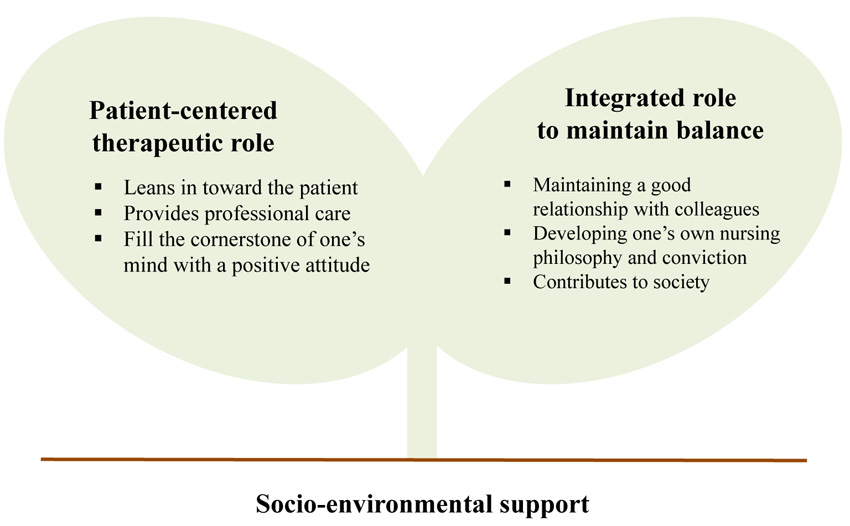 Background:
The health care paradigm is being challenged to put greater emphasis on promoting a healthy lifestyle and provide patient-customized care in a rapidly changing Korean society. Within such changes, it is worthwhile to identify how the meaning of a good nurse may be changing.
Objective:
This study explores the meaning of a good nurse from the perspective of nurses themselves.
Methods:
In-depth interviews were conducted with ten nurses who worked at senior general hospitals or governmental agencies using purposeful sampling. Individual interviews were done until data saturation was reached. The key question was "What does a good nurse mean to you?" After the interview, content analysis was done.
Results:
Six main themes and 16 subthemes were identified. The main themes showed that a good nurse was someone who 'leans in toward the patient', 'provides professional care', 'keeps the cornerstone of one's mind with a positive attitude', 'maintains a good relationship with colleagues', 'matures with her/his nursing philosophy and conviction', 'contributes to society'.
Conclusion:
This study provides basic data for exploring nurses' self-image as a professional. Specifically, social role and macro level responsibilities were identified with nurses' internal aspects such as a positive attitude, and nursing philosophy. The necessity of socio-environmental support for nurses was also emphasized. In addition, the results of this study can be used at the policy level to provide a better balance for development of good nursing.
---
February 28, 2019