Aims and Scope
Vaishali Deshwal, Vimal Kumar
---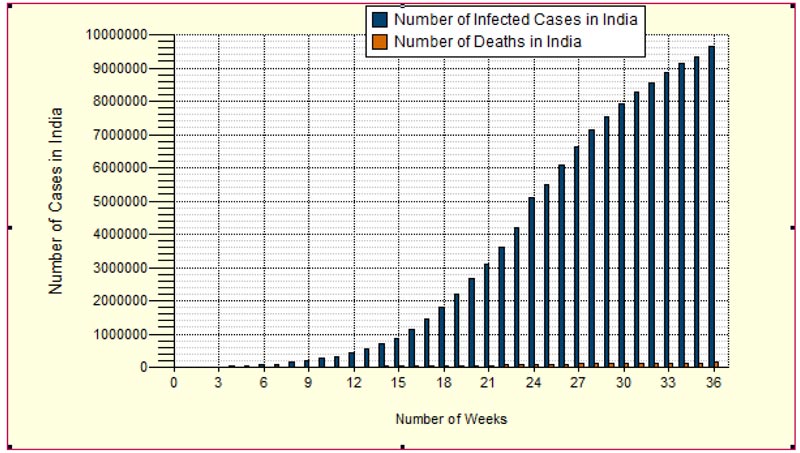 Background:
COVID-19 is an infectious disease caused by severe acute respiratory syndrome Coronavirus 2 (SARS-CoV-2). It has been recognized as a pandemic by the World Health Organization (WHO) on 11th March, 2020.
Objective:
To identify various factors that can increase coronavirus spread in India and predict COVID-19 cases up to 27th December, 2020, minimum and maximum number of deaths due to COVID-19 in India.
Methods:
This work predicts COVID-19 cases, the minimum and the maximum number of deaths due to COVID-19 in India based on the infection rate and suspected cases.
Results:
Our result shows that the number of COVID-19 cases will increase exponentially in India to approximately 859421415 cases by 27th December 2020.
Conclusion:
The spread of COVID-19 in India depends on a lot of factors such as religious congregation, social contact structure, low testing rates, identification of COVID-19 suspects, measures such as lockdown and sealing of hot stop, etc. taken by the Indian government. In India, lockdown proved to be a good decision.
---
March 22, 2021
Felicity Astin, John Stephenson, Jonathan Wakefield, Ben Evans, Priyanka Rob, Garside Joanna, Emma Harris
---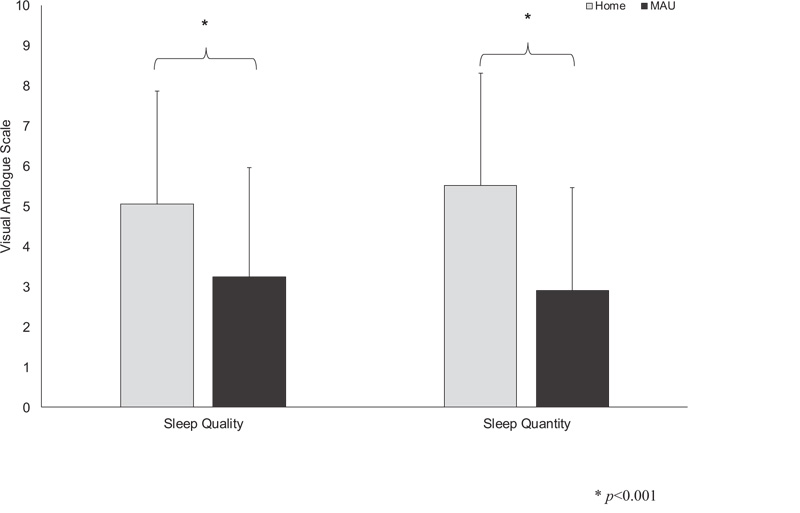 Background:
Hospital in-patients need sleep so that restorative process and healing can take place. However, over one third of in-patients experience sleep disturbance, often caused by noise. This can compromise patients' perceptions of care quality and cause physical and psychological ill health.
Aims:
To assess 1) in-patients sleep quality, quantity, reported sources of sleep disturbance and their suggestions for improvement 2) objectively measure decibel levels recorded at night.
Methods:
This descriptive study conducted in a Medical Assessment Unit used multi-methods; a semi-structured 'sleep experience' questionnaire administered to a purposive sample of in-patients; recording of night-time noise levels, on 52 consecutive nights, using two calibrated Casella sound level meters.
Results:
Patient ratings of 'in-hospital' sleep quantity (3.25; 2.72 SD) and quality (2.91; 2.56 SD) was poorer compared to 'home' sleep quantity (5.07; 2.81 SD) and quality (5.52; 2.79 SD). The difference in sleep quality (p<0.001) and quantity (p<0.001) ratings whilst in hospital, compared to at home, was statistically significant. Care processes, noise from other patients and the built environment were common sources of sleep disturbance. Participants' suggestions for improvement were similar to interventions identified in current research. The constant noise level ranged from 38-57 decibels (equivalent to an office environment), whilst peak levels reached a maximum of 116 decibels, (equivalent to banging a car door one metre away).
Conclusion:
The self-rated patient sleep experience was significantly poorer in hospital, compared to home. Noise at night contributed to sleep disturbance. Decibel levels were equivalent to those reported in other international studies. Data informed the development of a 'Sleep Smart' toolkit designed to improve the in-patient sleep experience.
---
June 18, 2020